When Blake and I were planning our wedding I told him the thing most important to me was photography. I knew the value of photography, but I didn't know what questions to ask or what to look for.
Six weeks after our wedding I bought my first camera. I officially incorporated and shot my first wedding just four months after that and I haven't looked back since!
All that to say, over the past five years I've learned a lot! Things I wish I would have known when Blake and I were wedding planning and things I love sharing with my couples and you today. 🙂
One of the questions I get asked more than anything else is, "How important is it to do your engagement session with your wedding photographer?" This is such a good question to ask!
If you've been looking around for a wedding photographer, you may notice that a lot of wedding photographers offer complementary engagement sessions. If you've already done an engagement session or your fiancé isn't too keen on taking photos, you may be wondering why this is important.
Here are my top five reasons you'll love that you did an engagement session with your wedding photographer…
#1. Your engagement session is a great opportunity for you to work with your wedding photographer in advance. Part of getting genuine wedding images is understanding how a couple interacts with one another. By doing an engagement session, I can learn more about you as a couple, discover more of your quirks and personality. 😉
#2. Your engagement session is also a great opportunity for me to teach you a few of our core poses. I'm not sure about you, but being in front of a camera can feel a little awkward sometimes! It doesn't have to feel that way though. During your engagement session in addition to getting to know you, I'll teach you how to look and feel confident in front of the camera so that on your wedding day, you already feel like a pro.
#3. Your engagement session is also a fantastic day to do your hair and makeup trial!
#4. Sometimes there just isn't enough time in your wedding day to go everywhere you want to. For example, maybe you're getting married in the Chicagoland area, but you love Starved rock! Your engagement session is the perfect time to go somewhere different and as your wedding & engagement photographer, I'm game!
#5. Finally, I just want to hang out and get you some sweet, romantic and goofy shots of you and your man! These are some of the images you'll be decorating your first house with. I want to make sure they're genuine, joyful and your experience is truly unforgettable. 🙂
Thanks for getting Behind the Lens with me! If you have other questions about your engagement session you may like these posts…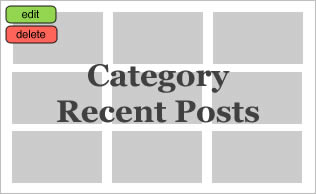 I hope you enjoyed and if you have something you want to see Behind the Lens, send it my way! I always love hearing from you. 🙂
Much Love Friends,
PS. This Friday, 2:00PM part 2 of our story comes out! How Blake finally asked me to be his girlfriend. 🙂